See on Scoop.it – Enterprise Social Media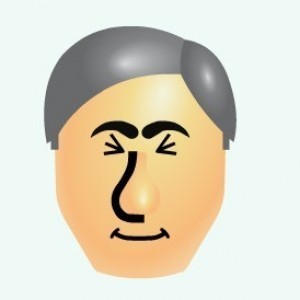 Back in the day, probably round about 1999, I held a talk about "interactive Branding" at one of the Internet World conferences. The gist: forget about fancy graphics and the likes. Branding on the Internets is foremost about …
Marty Note
Great short post here about the truth of the web – who you are comes through. If you think the web will make your company BETTER you don't understand the web. The Internet is a great reflecting pool and amplifier. Any blemish is blown up ten feet tall. The web isn't about being fair, just or knowing your story.
The web is about conversion from one state to another. Everything that happens online is a conversion for or against you. There is no neutral act ever. Your marketing is either bringing more people to you or pushing them away. No such thing as standing still online.
In a conversation with my friend Peter Brooks the other day I shared how I would rather have an ugly page that converts than a beautiful page that doesn't. Obviously you would like beauty, but the problem is whose beauty. Mine aesthetic may not be yours.
There is some who insist on designing websites to the lowest common denominator. I am not one of those people. I believe in understanding your buying personas as if they were the long lost family you may have never met but love deeply anyway. If you design things your personas love then your site isn't ugly to them and you've succeeded in winning the conversion battle.
This approach can keep a website bottled up a little always speaking to the same group. Enter social media where you can easily guage how your communication is being received and curate UGC (User Generated Content) into your site.
Our truth as Internet marketers is to submerge our egos and do the right thing. We use Key Performance Indicators such as Money and Traffic to determine objective measures of our success. The trick is remembering to grow the tribe by using the tribe.
Give your tribe member jobs. Make a special team, print some Tees and ask what they think. USE what they think and share the process so the team grows in membership and influence.
The web doesn't make your company better, you still have to do that. Once it is better the web will make it loved and you rich if you act on the idea that what you own most is your business processes (read How by Dov Seidman or Cluetrain Manifesto by Locke and others). Mostly remember to stay calm and carry on.
ME note:
Marty's note is longer than the entire post he curated, but he makes some great points!
See on hubrt.wordpress.com